Blended Standard First Aid (online & in-class) CPR C & AED: Labrador City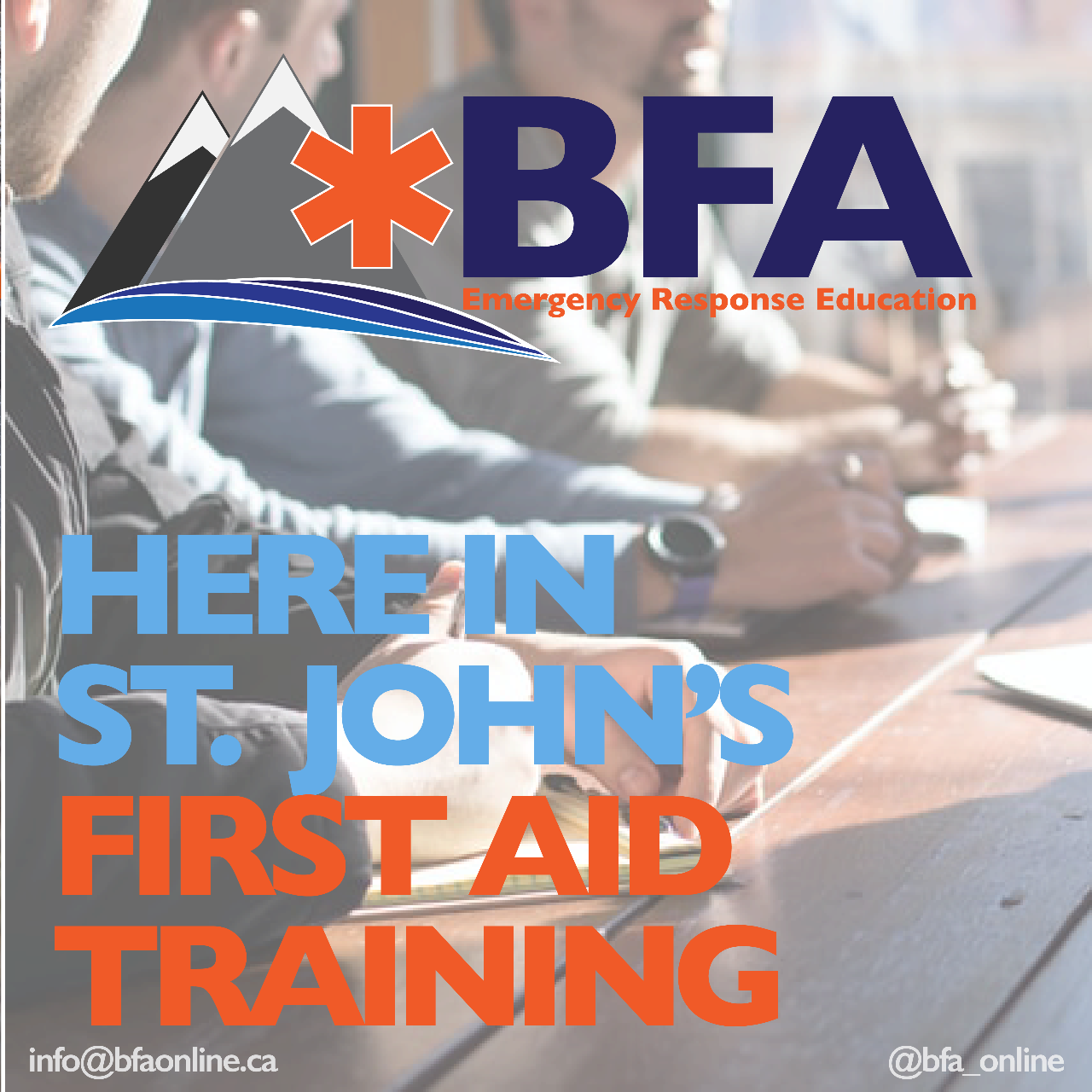 Duration: 8 Hours (approx.)
Location: Labrador City, NL
Product code: BSFA-LABC
Blended Learning courses are NEW, convenient & flexible (accommodating participants needs & busy schedules). Half the course/theory is done online & half the course/practical in the classroom.
The knowledge & skills objective for Blended Learning courses remains the same as traditional First Aid CPR AED courses.
Blended Learning Courses have 2 Components
These components must be done sequentially/in-order. Participants must complete the on-line component (includes quizzes/knowledge evaluations) "before" they complete an instructor-led classroom component (participants demonstrate skills & complete an in-class written evaluation).
The "self-paced" on-line component will take 6.5 – 8 hours to complete. The online course & interactive videos can be accessed from any computer, 24 hours a day. When the online component of the course is completed, participants will be able to print their Certificate of Completion (from their own computer). They will need to show this Certificate to their First Aid CPR AED instructor before participating in the classroom component.
The classroom component will take 6.5 – 8 hours to complete (done at your workplace or at a prearranged location). Skills must be demonstrated successfully & an exam mark of 75% is needed to pass the course (for certification).
Important Information & Recommendations
Upon registration, First Aid CPR manuals will be mailed to you. Participants should have these books before beginning the online component.
Participants/Groups must complete the classroom component within 6 weeks of completing the on-line component. If a participant/group does not attend/book the classroom session within this time frame, they are required to re-purchase & re-take the on-line component. Another date will have to be set for the classroom component.
The Blended Learning Standard First Aid course content & learning objectives are the same as in the Traditional Standard First Aid CPR course.